About Mountain Monarchs of Alaska LLC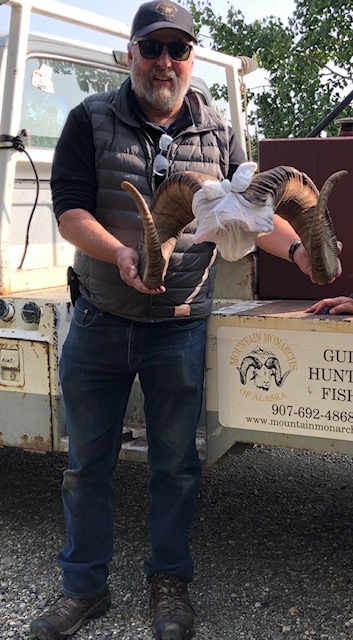 Mountain Monarchs owner Dave Leonard has over 40 years of guide experience. Dave came to Alaska in 1974 at the age of 17 to work as a packer/wrangler in the Wrangell Mountains. It only took one season to plant the "Alaskan Bug" deep in Dave's blood. After returning to Georgia to finish out his senior year of high school, he returned to Alaska and as they say, the rest is history. After acquiring his Assistant Guides license in 1976, his Registered Guides License in 1981, he continued to work for many legendary Alaskan Outfitters throughout all corners of the State. Finally in 1985 Dave started Mountain Monarchs of Alaska with his wife Suzanne and they are still running it with enthusiasm and energy to this day. Dave acquired his commercial pilots license in 1982 and since has accrued over 14,000 hours flying in the Alaskan Bush, mostly all in a Piper Super Cub. Dave does the large majority of the flying and is as safe and talented a pilot as they come. He knows the Alaska wilderness, Alaska game, and the remote terrain where you will be hunting. Each of our guides have been handpicked by Dave to guarantee you a once in a life-time, high quality hunting experience. In the Brooks Range, Mountain Monarchs holds the State Land concession for our Dall's Sheep, Alaskan Moose, and Grizzly Bear hunting. This is a historic area for mixed bag hunting and we are fortunate to have very little other hunting pressure from other guides or resident hunters.
Mountain Monarchs also holds two Federal Guide Concessions on the Alaskan Peninsula within the Izembek National Wildlife Refuge which encompasses the best Brown Bear denning habitat in the world along with a healthy and trophy filled caribou herd.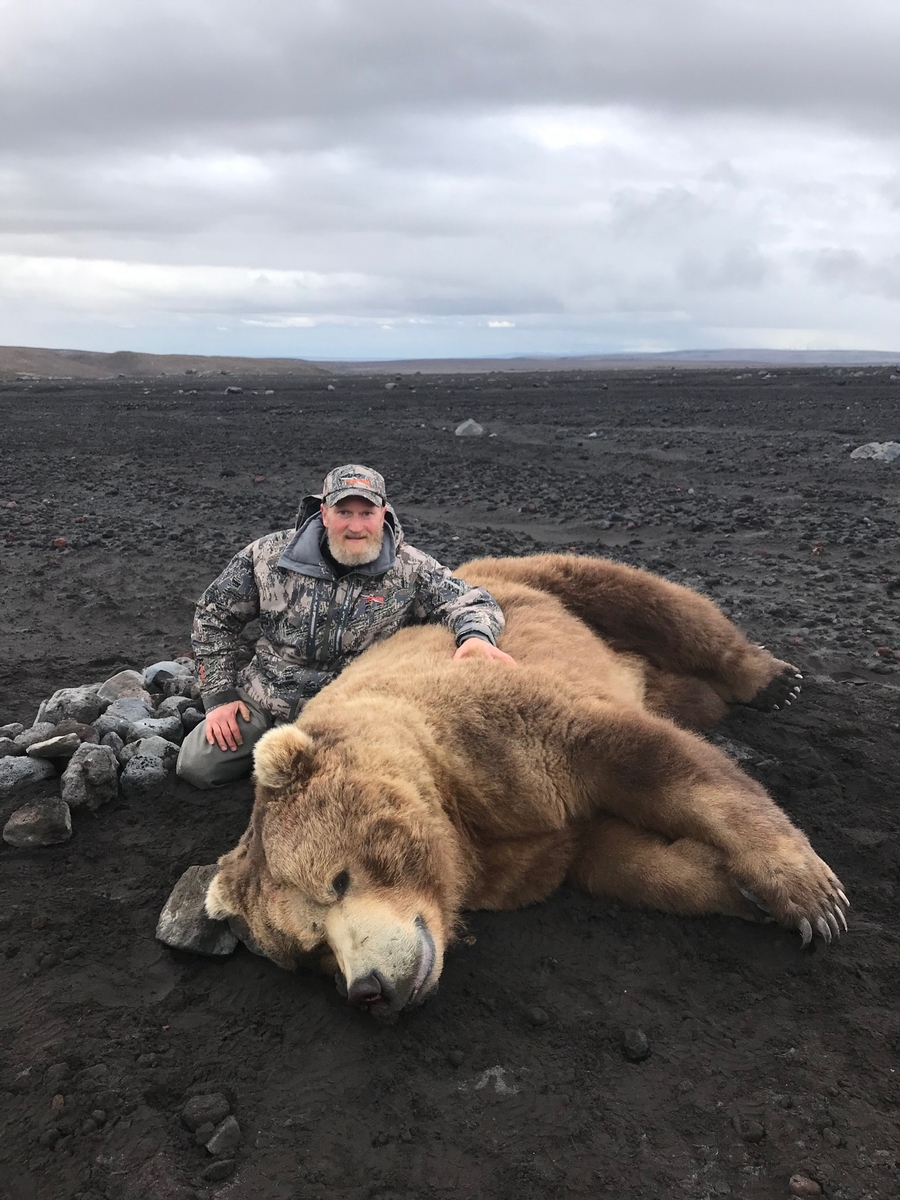 Our good friend Michael Timmerman in 2018 with his 9'10 B&C Bear
Alaska Hunting in Spring & Fall
Spring Hunts
Fall Hunts
We hunt Spring and Fall Brown Bear as well as trophy Barren Ground Caribou in the Cold Bay area of Alaska, which includes the Izembek National Wildlife Refuge. This remote wilderness area has diverse wildlife that includes wolf, fox, caribou, moose, and many species of waterfowl and fish. There may be time and opportunity for fishing and other game hunting. Please review our Spring Brown Bear, Caribou, and Fall Brown Bear pages for more information.
We conduct dall sheep, grizzly, moose, and caribou hunts all in the Central Brooks Range, based out of Bettles. This is an extremely remote and untouched part of Alaska that offers exceptional hunting opportunities.
Our trophy Dall Sheep hunts are second to none, and we have very limited openings for them. This is a very physically demanding hunt. We recommend that hunters arrive in top physical condition to give you the best chance at success.
Mountain Monarchs of Alaska Gallery