Fall Brown Bear Hunts In the Alaska Wilderness Cold Bay Area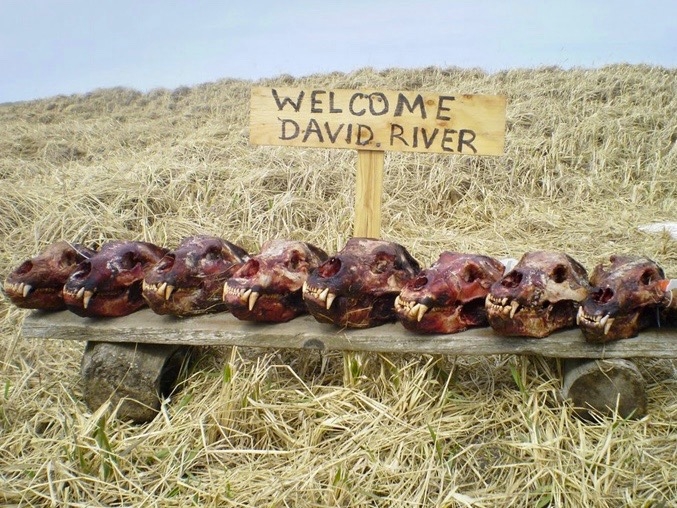 Our Fall Brown Bear hunts run from Oct. 1st thru 15th. We run one 15 day hunt. Openings are limited.
We also offer a brown bear and caribou combo hunt from September 25 through October 10, which is an awesome opportunity to harvest both during an exciting 15 day hunt.
You will be hunting in Alaska's Cold Bay and Izembek Refuge area, where we have two exclusive guide concessions. Historically this is one of the very best areas for trophy Brown Bear in the world.
We hunt these big brown bears by the spot and stalk method along salmon choked rivers. As the bears leave the salmon streams, we hunt higher in the prime berry areas and below denning areas as the voracious bruins prepare for a long winter. Wolf and wolverine are present in the area and will often respond to a predator call.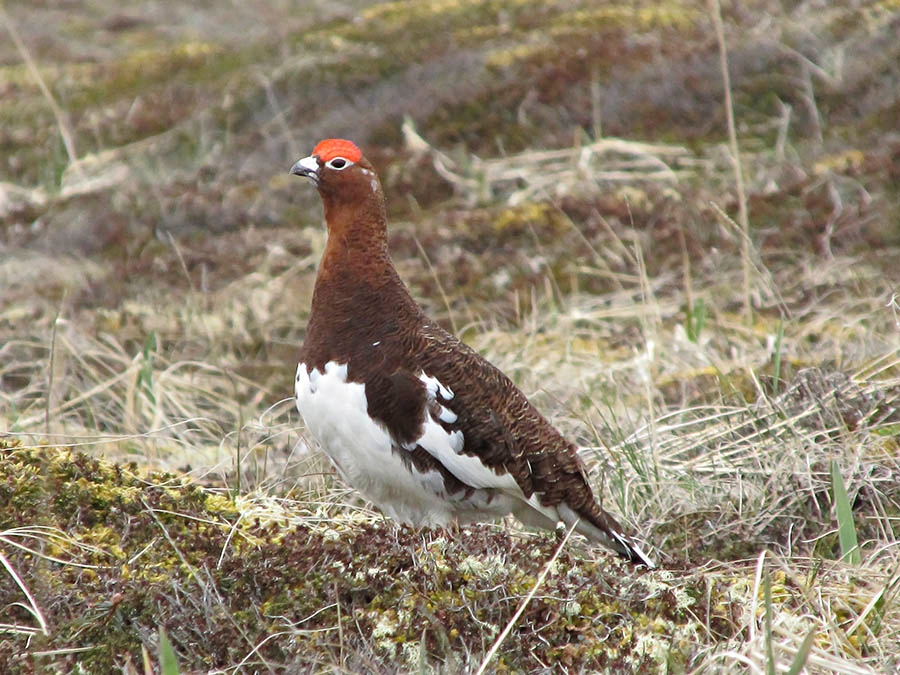 Other Game
Ptarmigan (grouse) hunting is available as well as waterfowl hunting. Brant and sea ducks are prevalent and fun to hunt when we have extra time. You will need to purchase a State and Federal Duck and Waterfowl Stamp. See the table below for information on tags and license fees.

Fishing for Silver Salmon and Steelhead (if running) can provide much enjoyment if weather and time allows. If you hope to fish, a fishing license is required. See the table below for information on tags and license fees.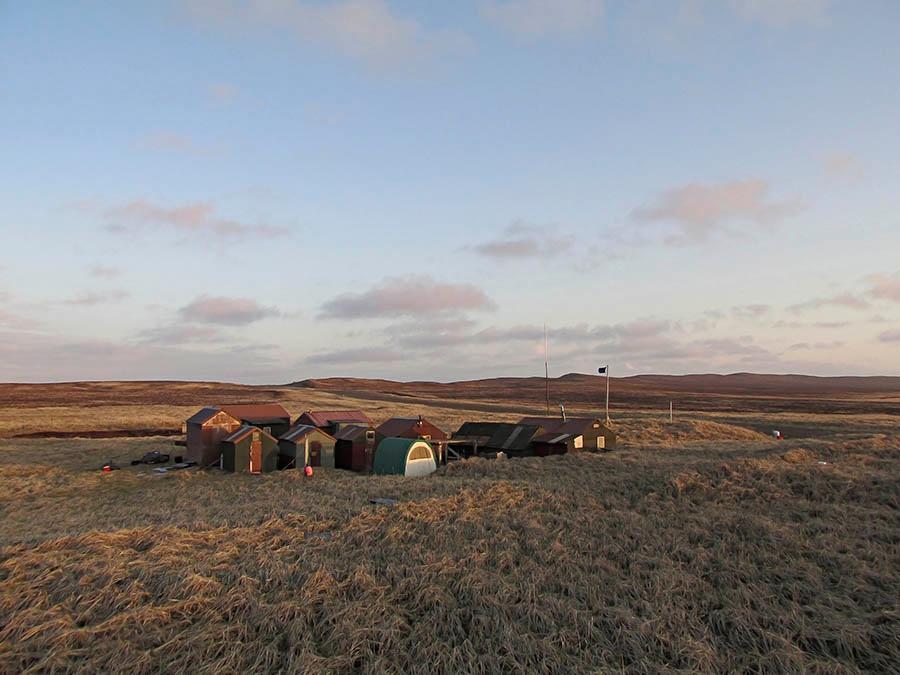 Base Camp Accommodations:
Enjoy comfortable heated cabins situated around the kitchen and dining facilities. Share camaraderie while feasting on home cooked meals. Power and hot showers are available at the beginning and end of the hunt - all within a 35-minute flight of your spike camp in prime Brown Bear country. While base camp is plenty comfortable, it is not a lodge.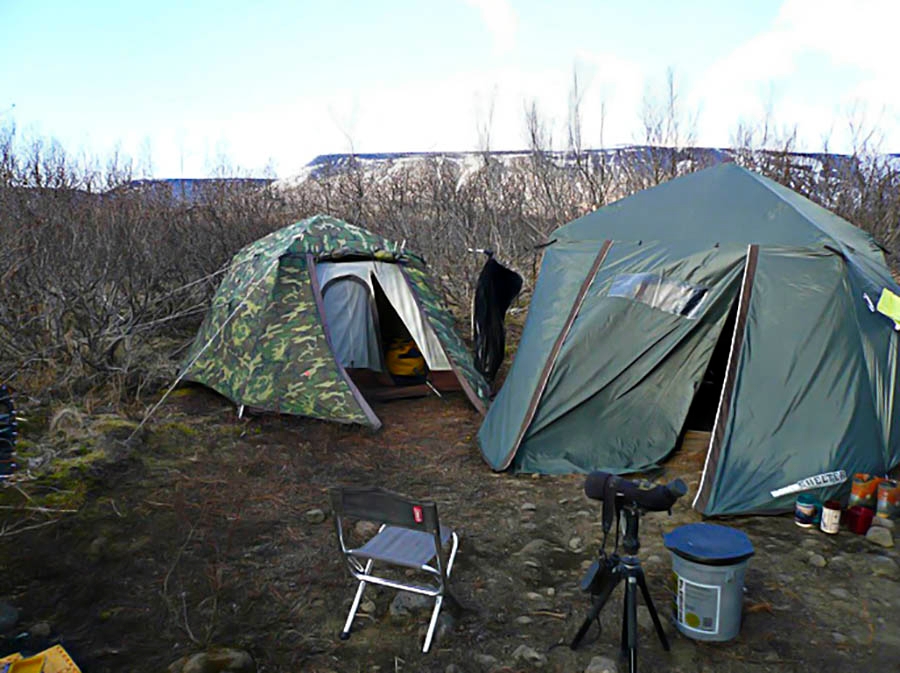 Spike Camps:
Established campsites are in key positions that have been proven over the past 40 years. Each camp consists of 2 tents – 2 Sturdy Expedition Grade Tents: 1 for cooking and relaxing and 1 for sleeping and gear storage – cots, pads, warm sleeping bags, tables, chairs, lanterns, heaters and lots of good food along with a skilled and personable guide. Satellite phones are in each camp and each guide is on a check-in schedule with the base camp. Camps are re-supplied every few days.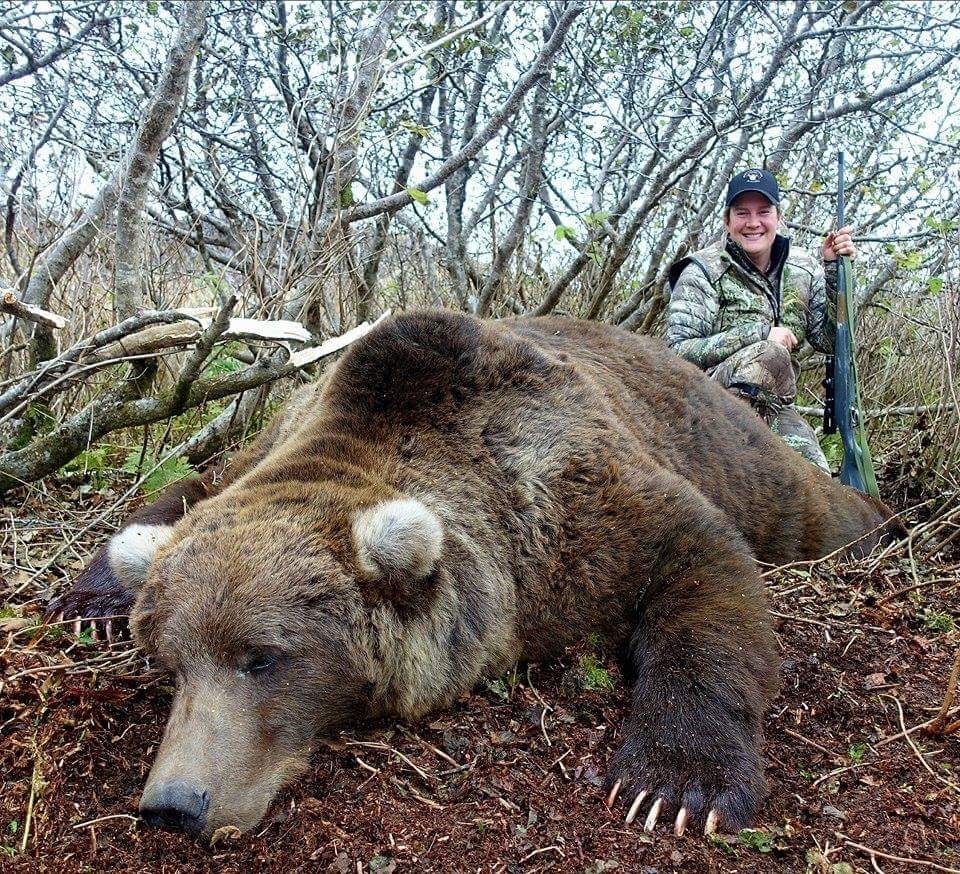 Licenses & Tags
You must purchase a hunting license and a Brown Bear tag. You can do that online with the Alaska Department of Fish and Game.
| | | |
| --- | --- | --- |
| Alaska Tag & License Fees | Non Resident | Non Resident Alien |
| Hunting License | $160 | $630 |
| Fishing License (14 Days) | $105 | $105 |
| Brown Bear/Grizzly Tag | $1,000 | $1,300 |
| Moose Tag | $800 | $1,000 |
| Caribou Tag | $650 | $850 |
| Dall Sheep Tag | $850 | $1,100 |
| Wolf Tag | $60 | $100 |
| Wolverine Tag | $350 | $500 |
| Duck & Waterfowl Stamp | $10 | $10 |
| King Salmon Stamp | $75 | $75 |
Fall Brown Bear Hunts Gallery