Moose & Grizzly Hunts in Central Brooks Range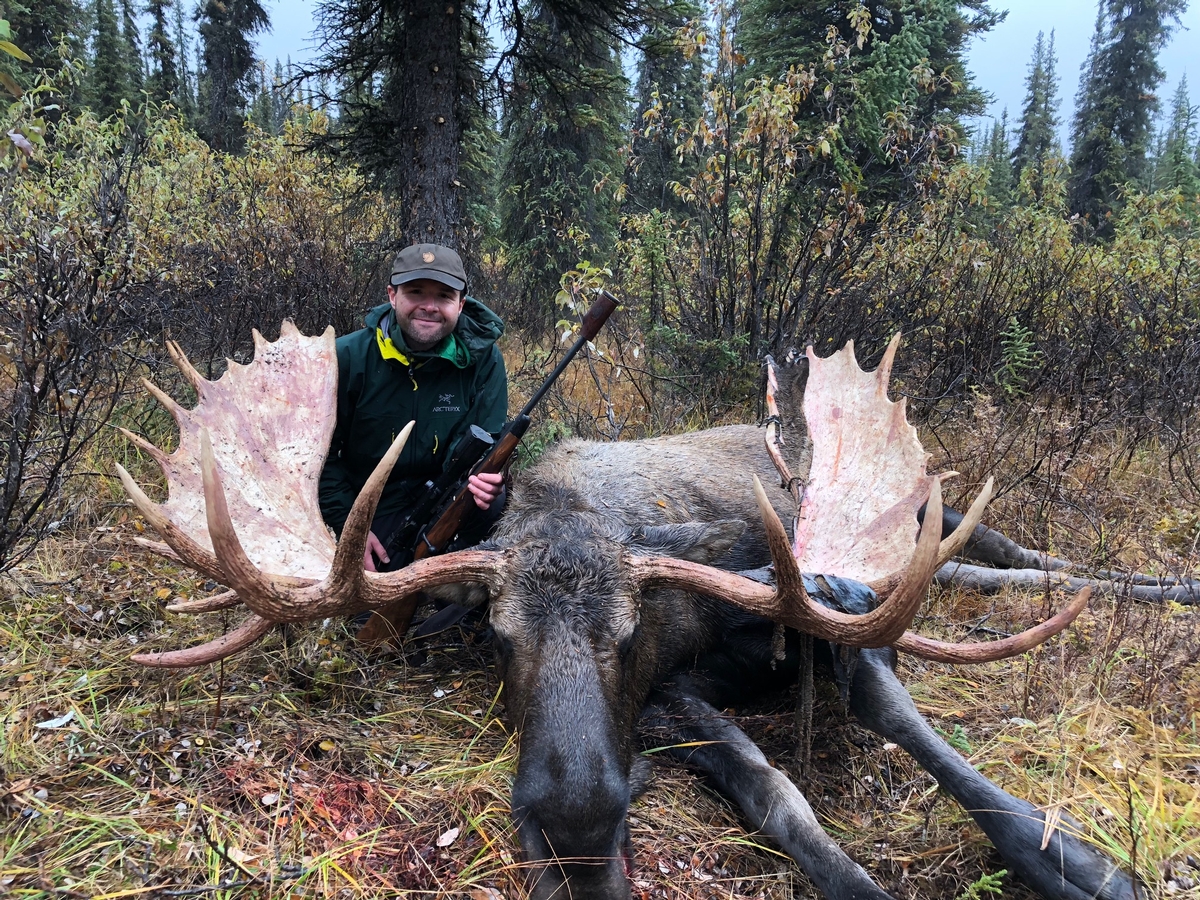 We hunt moose and grizzly bears in the Central Brooks Range, an extremely remote and unspoiled part of Alaska. We've been hunting this area since the early 1990's. All hunters are guided one on one and there are typically between two and four hunters in the field at any time. The only other hunters you can expect to see are those who may be sharing camp.
Mountain Monarchs usually only guides a handful of moose and grizzly hunters each fall, allowing us to concentrate on each individual hunter. I am an experienced guide, pilot and outfitter and a veteran of 38 Alaskan Seasons. At Mountain Monarchs, we have assembled a great team of guides and we would love to take you hunting.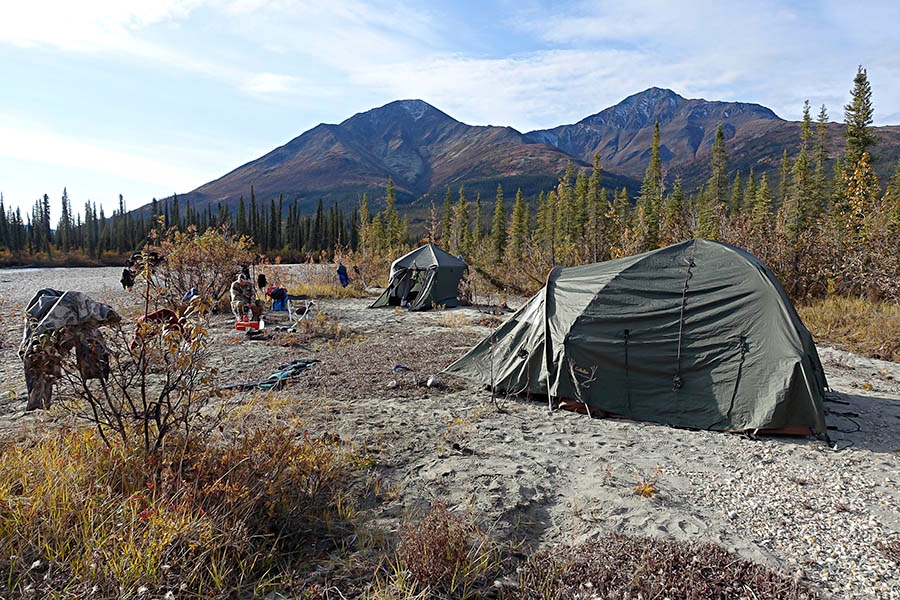 Accommodations
We hunt primarily from spike camps equipped with cots, lanterns, and a heat source - either propane or woodstove. Depending on game movement, hunters may spend several days in more primitive backpack spike camp conditions but guides are in routine communication through radio and satellite phone. Float hunts are a very effective way to hunt moose in our area and one we use commonly. Dry bags and waterproof gear are a must on trips of this nature.
Hunting Dates & What to Expect
Moose
Moose hunts take place between September 5-25. We run two 10 day hunts back to back. Tags can be purchased over the counter, offering hunters premier moose hunts without having to draw for a permit.
Our moose hunters can expect to harvest a bull between 58 to 70 inches with a success rate of 90%. Most of the times it is a matter of looking for a bull you want in a location that it can be extracted.
Grizzly
Grizzly hunts can be scheduled for nearly any dates between August 10 - September 25. These are 10 day hunts and success rate is around 90% with an average grizzly ranging in size from 7.75 to 8.75 ft. sq.
These bears are true inland grizzlies, and are classified as such for B&C. A hunter normally sees around ten bears in a ten day hunt, but like all bear hunting you might see three one day and then none for two days.
Other Species
Wolves are commonly seen and sometimes present shot opportunities. No tags are needed for wolves.
Licenses & Tags
| | | |
| --- | --- | --- |
| Alaska Tag & License Fees | Non Resident | Non Resident Alien |
| Hunting License | $160 | $630 |
| Brown Bear/Grizzly Tag | $1,000 | $1,300 |
| Moose Tag | $800 | $1,000 |
Alaska Moose Hunts Gallery